Hard Money Loans for Real Estate Investors
Hard Money Loans Los Angeles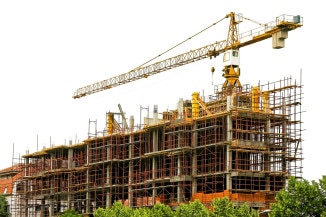 At Hard Money Go we understand the specific concerns of real estate investors who need access to capital immediately. Over the past 12 plus years, we have been committed to funding our client's loans in the quickest manner possible.
Unlike other firms who do not control the decision making process because they rely on other investors to fund loans, Hard Money Go is a direct lender.
We have closed most of our Los Angeles hard money loans within 10 business days. This proves valuable to the success of our client's transactions as we have the ability to fund loans in as little as 5 business days.
Our 5-Step California hard money loan process is simple and convenient. We do not require thorough records of your financials, credit, or other specific documents that would prevent the progress of funding a borrower's loan. Never miss out on an investing opportunity due to the lack of capital again.
Hard Money Real Estate Loans
Whether you are interested in funding a residential, multi family, commercial or fix and flip hard money loan, Hard Money Go will deliver your capital. We are proud to have served over thousands of hard money loans last year alone.
Loan qualification is based on the equity of the property and the current state of the property. After using our hard money loan program once, you will soon realize you have found your number one lending source for future deals.
We have been providing hard money loans in California for the past 12 plus years, and we are confident our experience, aggressive nature, and access to capital will help you expand your real estate business.
We look forward to assist you in funding all of your future hard money loans.
Los Angeles Hard Money Loan Program
Our simplified loan process (From initial contact to closing)
Speak to a Hard Money Go consultant; complete the hard money loan application.
1. If applicable provide us a copy of your current mortgage statement.
2. Provide us information about the property such as estimated property value, address, loan amount and other vital information.
3. Hard Money Go will contact the prospective borrower within 24-48 hours verifying the details of the specifics of the borrower and property.
4. If the borrower's property meets the specifications of our hard money loan programs, Hard Money Go will send a preliminary mortgage approval.
5. Following the arrival of the preliminary mortgage approval, Hard Money Go will conduct extensive research on the property and determine whether the borrower is approved for the loan.
The success of our loan process is largely determined by the prospective borrower. If the applicant sends information in a timely manner, Hard Money Go is equipped to issue final loan approvals within 5 business days.
"Get Your Loan Funded Now"
We ONLY Do Business Purpose Loans. Loans Are NOT For Primary Residences.